Dr. David J. Trobisch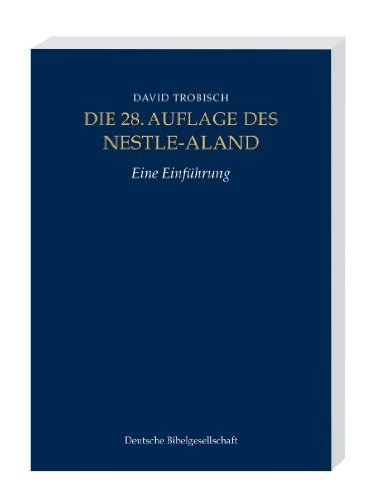 David Trobisch was born in Cameroon, West Africa, as the son of missionaries. He grew up in Austria and studied theology in Germany. He taught New Testament at the University of Heidelberg, Germany, Missouri State University, Yale Divinity School, and Bangor Theological Seminary.
As a scholar Dr. David Trobisch is internationally recognized for his work on the Letters of Paul, the Formation of the Christian Bible, and Bible Manuscripts.
Since February 2014, Dr. David Trobisch serves as the Director of the Green Collection.
---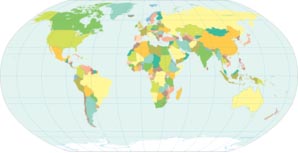 Where in the world is Dr. Trobisch? (Click here)
SBL Atlanta presentations
S20-313a
---
Orality, Memory, Performance Criticism, and Related Disciplines
11/20/2015
4:30 PM to 6:00 PM
Room: Courtland (Atlanta Conference Level) - Hyatt
Theme: A Networking Event
An informal gathering to hear reports about progress in promoting orality and related studies. Meet others with common scholarly interests and organize in small groups to discuss developments in key fields: Ancient storytelling (Gospels); Memory and delivery (Letters); Soundmapping; Performance exegesis; Ancient theater and biblical performances; The new textual criticism; Translation as exegesis; and more. Refreshments. This networking event follows the related workshop, does not require preregistration or fees, and provides an opportunity to meet with scholars who share common interests. To assist us (and to receive pre-event updates), please let us know of your plan to attend: Richard Swanson at richard.swanson@augie.edu.
Guiding Question

Discussion Leaders

8. Scribes and Scrolls: What impact does the shifting paradigm of textual criticism have?

David Trobisch

Ray Person
S21-117
---
Critical Editions of the German Bible Society: 1. Biblia Hebraica Quinta (BHQ), 2. Nestle-Aland and Greek New Testament: New Editorial Committee
11/21/2015
9:00 AM to 10:30 AM
Room:
204 (Level 2) - Hilton
In the first paper Richard Weis will situate the Biblia Hebraica Quinta (BHQ), of which eight fascicles have now been published, within the diversity of editions of the Hebrew Bible both historically and in contemporary context. The distinctive character of the edition will be illustrated through examples from the newly published Genesis fascicle, edited by Abraham Tal. Kay Joe Petzold will further explore the editorial concepts of the edited masorah of Biblia Hebraica Stuttgartensia (BHS) and Biblia Hebraica Quinta (BHQ). Whereas the masorah of BHS was merely the personal opus magnum of Gerard E. Weil with esoteric editorial principles, the representation of the masorah of L in BHQ is 'essentially diplomatic'. The paper will present a critical reassessment of both concepts as part of an exhaustive masorah research program at Heidelberg University. The 28th edition of the Nestle-Aland and the 5th edition of the UBS Greek New Testament have been published just lately. Meanwhile a new editorial committee has taken up work, and plans for the further development of the editions are under way. In the session, two members of the committee will give a report. After an introduction by Holger Strutwolf, David Trobisch will give an account of the first meetings of the committee and will put their deliberations up for discussion.
Florian Voss, Deutsche Bibelgesellschaft, Presiding
Richard Weis, Lexington Theological Seminary
Biblia Hebraica Quinta Among the Editions as Seen in the New Genesis Fascicle (20 min)
Discussion (10 min)
Kay Joe Petzold, German Bible Society
The Masorah of L and the Editorial Concepts of the Edited Masorah of BHS and BHQ (20 min)
Discussion (5 min)
Holger Strutwolf, Westfälische Wilhelms-Universität Münster and David Trobisch, Museum of the Bible (Green Collection)
The New Editorial Committee for the Nestle-Aland and the UBS Greek New Testament (25 min)
Discussion (10 min)
S22-315
---
Disputed Paulines
11/22/2015
4:00 PM to 6:30 PM
Room:
306 (Level 3) - Hilton
Gail Streete, Rhodes College, Presiding (5 min)
Rony Kozman, University of Toronto
The Sapientialization of Creation: Adam's Wisdom in Sirach, the Dead Sea Scrolls, and Colossians (27 min)
Stephen Fowl, Loyola University Maryland
Greed Is Idolatry: A Proposal for Reading Eph 5:3 and Col 3:5 (27 min)
Break (5 min)
James Ware, University of Evansville
Intertextual Christology: Biblical Echoes and Incarnational Christology in 2 Thess 1:7-10 (27 min)
David Trobisch, Museum of the Bible (Green Collection)
Listening to Paul: A Literary Approach to Pseudepigraphy (27 min)

(Activities 2010-2014)
This page was last modified on 20/11/2015 at 13:14.